John Gyory Makes "Best Of" List for COLLABORATE 17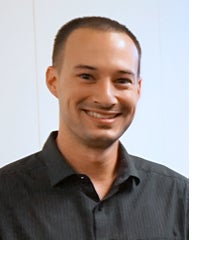 John Gyory, Systems Analyst/Programmer in FSS, has recently been recognized for his work with PeopleSoft Test Framework. In April, John gave a presentation on Test Framework at the Quest COLLABORATE Conference in Las Vegas. Although it was his first time presenting at a conference, John received high praise for his engaging presentation, earning a 4.9 rating out of 5 from his peers. In addition, his presentation was recognized by Quest's Special Interest Groups (SIG) and was named amongst the top 10 "Best Of" out of 400 presentations at the conference.
PeopleSoft Test Framework is a tool used to automate testing with individual test case scenarios that utilize various data sets. During his presentation, John taught PeopleSoft users how to create Test Framework scripts that would be able to use query viewer results to populate data within the test scripts. He also showed how to create small, reusable snippets of text scripts to randomize selection of data both within query results and on page prompt fields. By using these techniques, users will greatly increase the simplicity, re-usability and extensibility of automation workflow.